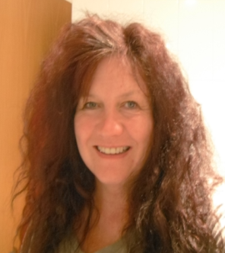 Senior Lecturer, University of Otago, Wellington, New Zealand
Lesley is a Public Health Specialist whose career has been concentrated around health promotion and public health for over 25 years. Lesley is one of very few non-medics accepted as a Fellow of the Public Health Faculty in the UK. She has worked in diverse places such as the centre of London, the Outer Hebrides of Scotland and New Zealand is now home. Lesley holds a Master of Science in Interprofessional Health & Welfare, and a Master of Public Health (Glasgow).
Lesley previously held Director-level posts in Government in Primary Health Care, Public Health and Health Promotion and was instrumental in setting up a number of Cancer Screening Programmes in the UK. She was a professional advisor with Auckland Regional Public Health Unit prior to reducing her work commitments to allow her to focus on her PhD. 
Lesley is a senior lecturer with the University of Otago, Wellington and her research platform concerns health communication, risk and behaviour. She has undertaken Health Research Council (HRC) of New Zealand funded research into community perceptions of what makes an effective communication campaign for influenza following the 2009 H1N1 pandemic. Lesley is currently focusing on disaster risk reduction research.